Resin Driveways in Worcester
Resin-bound driveways installations in Worcester and all the nearby areas.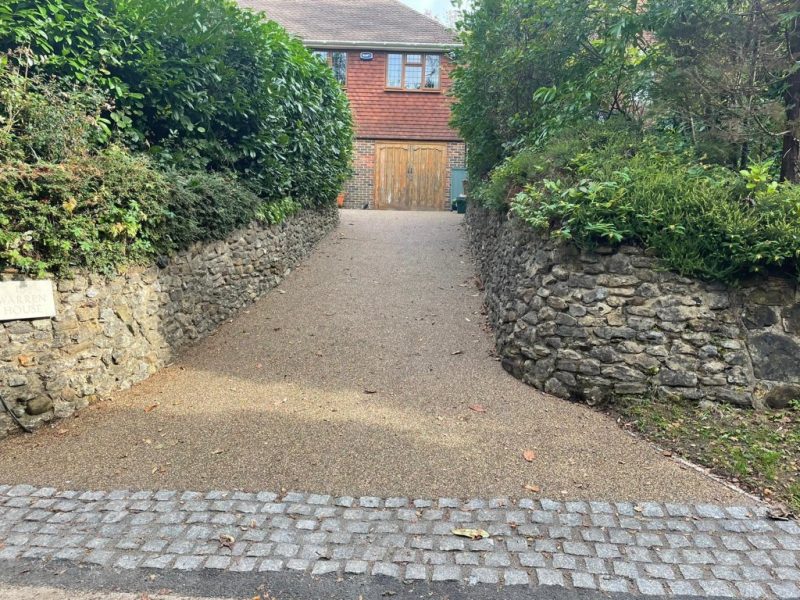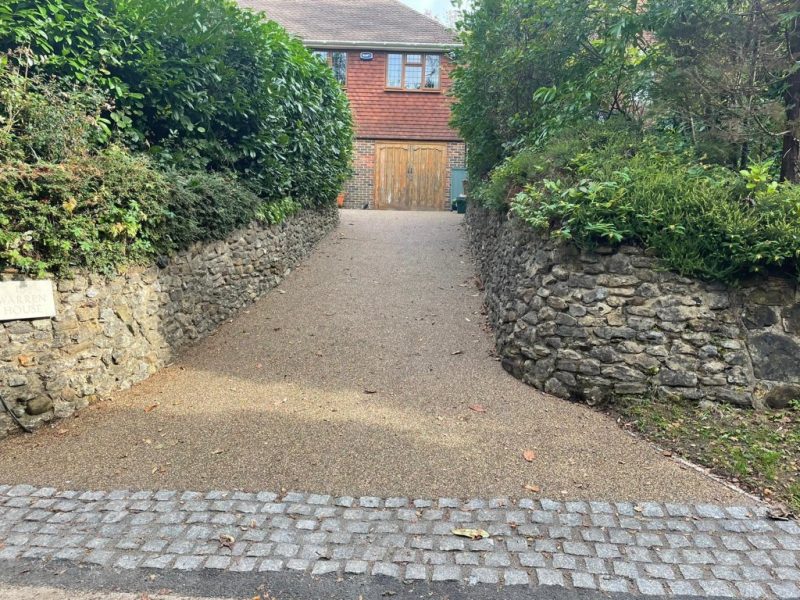 If you need a new surface, one of the more bespoke options is resin bound driveways in Worcester. UV resin-bound surfacing is available for driveway surfacing, patios surfacing and garden pathways with a wide range of decorative cut glass and stone chip finish to choose from.
Resin-bound driveways are one of the most durable options available for any surface and with a 12-year guarantee on our installations to prove it! Often confused with resin bond which even though makes use of similar products, is fitted entirely different.
A resin bonded surface is when UV resin is applied to a surface directly and a stone chip is laid on top of it. This is very similar to tar and chip where the chip is held in place from underneath and can become loose over time.
Whereas with resin bound in Worcester, the UV resin and chip is mixed using a special mixer beforehand and laid together on a driveway. Since the UV resin will encapsulate the entire stone chip instead of grabbing it from just underneath, it is a far superior product to resin bonded surfacing.
On top of the durability benefits, it can be used to resurface an existing tarmac or concrete surface as well which will save you a lot of money on larger driveways!
Anti-slip, very durable, decorative choices include custom resin driveway bordering and a wide range of pattern choices.
New Driveways
Pathways
Resin Driveways
Resin Bound
Resin Bond
UV Resin
Resin driveways in Worcester are laid on top of a hard standing base with a UV bonding agent and a chip finish. If the work is for a new driveway surface, we will either fit a new permeable tarmac base or an open porous concrete base for laying the new resin surfacing on top of it.
If you are looking for another natural stone option for a driveway but at a more affordable rate than resin, we recommend viewing our decorative gravel services in Worcester.
Our resin installers provide a range of other surfacing options such as laying driveway paving in Worcester, tarmac driveways in Worcester and more. Why not call our team on  0800 9330738 to schedule a quick and free estimate for a new resin bound driveway in Worcester.